Employee Relations Advisor (HR Generalist) Norway
Søknadsfrist: Snarest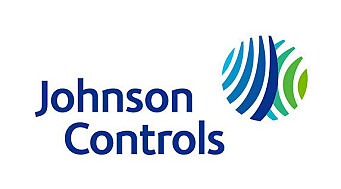 Om stillingen
Arbeidsgiver: Johnson Controls
Stillingstittel: HR-konsulent
Søknadsfrist: Snarest
Ansettelsesform: Fast
Sted: Ensjøveien 23B, 0661 Oslo
Kontaktperson: Lene Overgaard
Telefon: +45 29 22 72 01
Do you like a HR role where you work closely with managers and Employees? Where you will master the balance between relation and operational HR?

In Johnson Controls we have a great opportunity! We are looking for a HR Generalist to inspire and advise our 4 Norwegian business areas.
We offer an exciting opportunity to join a global company with a strong heritage within an innovative and growing industry.

What you will do:
As our HR Generalist, you will be, delivering consistent advice and coaching regarding HR practices to ensure business leaders receive a best-in-class HR service.

You will be responsible for business partnering with all office functions and sites across Norway and Finland (Oslo, Trondheim, Vøyenenga, Ålesund, Larvik, Tromsø, Lørenskog and Helsinki). Hence, willingness to undertake regular travel is necessary.

You will report to, and closely collaborate with the Nordic HR Director. We are a diverse Nordic HR team with one colleague in Sweden, one in Finland and three in Denmark. You will liaise on a regular basis with the wider HR team to share ideas, best practice and ensure the team is working towards common HR and business goals.

How you will do it:
As HR Generalist, you will master the balance between relation and operational HR, as you will:
Undertake full range of generalist HR activities working in partnership with regional management and other business stakeholders
Close collaboration and follow ups with Unions (including local negotiations)
Provide the first line employee relations advisory service to all NOR management and employees, such as disciplinary cases, grievance, absence, restructuring and other key HR areas including performance management, recruitment, and talent management
Assist the managers with the required actions around restructuring to ensure achievement with timelines, this may include attendance in some meetings.
Update and develop effective and suitable local HR policies and procedures to implement throughout the business.
Identify and work towards harmonization of policies and processes wherever possible
Maintain up-to-date knowledge of the business, HR trends and employment legislation and pro-actively use knowledge to provide excellent customer focused, value add, service provision.
Regular liaison with the wider HR team to share ideas, best practice and ensure team is working towards common HR and business goals
Ad hoc projects and reporting (incl. People metrics)
What we look for:
· You have relevant experience within HR, but you can come from various backgrounds.
· Personal Attributes
· Ability to work under pressure
· Able to develop good levels of commercial awareness
· Self-motivated and enthusiastic
· Flexible, accommodating, and positive approach
· Takes full accountability for own performance and development
· Demonstrates competence in a constantly evolving environment
· Demonstrates a structured and organised approach

Experience
· Preferably ER oriented experience
· Understanding of how to work in a unionised environment
· Roles requiring interaction with management at various levels
· Experience in a similar large multi-site, complex commercial environment.
· Experience of ROI would be useful
· Experience of NOR contractual pension (AFP) would be useful

Knowledge
· Understanding of HR issues including employee relations and Norwegian employment legislation.
· PC literacy, including knowledge of Microsoft Office products.
· Great communication skills in both Norwegian and English

Application
If you are interested to learn more about this exciting opportunity, then please contact HR Director Nordics, Lene Overgaard Andersen on +45 29227201
You can apply directly through our website. We look forward to hearing from you!
Om arbeidsgiveren
Fremtiden bygges i dag, og Johnson Controls gjør fremtiden mer produktiv, sikker og bærekraftig. Vi sørger for intelligente bygninger, effektive energiløsninger og integrert infrastruktur som fungerer sømløst sammen, for å oppfylle løftet om smarte byer og lokalsamfunn. Kjernen handler om å levere innovasjon som gjør folks liv - og verden - bedre.Johnson Controls er en global ledende teknologibedrift innen flere industrier som betjener et bredt spekter av kunder i mer enn 150 land. Vår forpliktelse til bærekraft går tilbake til våre røtter i 1885, med oppfinnelsen av den første elektriske romtermostaten. Vi er forpliktet til å hjelpe våre kunder i å lykkes hver dag og over alt, og gjennom vårt strategiske fokus på bygninger skape større verdi for alle våre interessenter.Utforsk vår nettside for å lære om hvordan våre innovative løsninger er fremtidsrettet mot urban effektivitet.